Discover our craft, our scale and our history
24 hours with
Distillerie Tessendier
Get a glimpse of Distillerie Tessendier's range of expertise and of their unique style
Distillerie Tessendier owns vineyards, which means they need to care for these delicate plants. The dedicated teams monitor 54+ acres of vines all year long, making sure they are healthy. Their activities range from pruning to grape-tasting and harvesting, and you'll find somebody watching over the vines any day of the year.
This is one of the most exciting part of spirit-making! After carefully selecting the grain (and having turned it into malt) the teams handle the fermentation process that will result in a "wash" (a finished beer that can be fermented and aged to become another spirit).
This is concomitant with the previous step. Fermentation being a complex process, it requires constant attention and care to make sure everything is brewing as it should be. And, of course, Distillerie Tessendier always handles this with the deepest respect of workers and the environment.
Long hours are spent insuring the respect of the most exacting standards of cleanliness. When monitoring is not so pressing, the teams make sure the place stays clean and in perfect working order.
Tweak or treat? Why choose? Here, at Distillerie Tessendier, tasting and making the necessary adjustments to obtain the desired profile are one of the best (and most important!) part of the job.
At Distillerie Tessendier, the distillation process is elevated to an art form, transmitted from one generation to the next. Today, the Tessendier brothers, Jérôme and Lilian, watch over this process and make sure that everything is state of the art.
Ageing is the one of the latest stages in spirts making. So many parameters at this point can influence the taste of your product. What type of wood will help achieve the desired profile? For how long? In which cellars?
Tasting. Over and over again. Making sure that, as time passes, the aromas are fully revealed and expressing their best potential.
Blending, like distillation, is an art form. The hours of practice, discovery, trials and tests condense into a one-of-a-kind experience, unique to the Tessendier family. By watching over their eaux-de-vie and tasting them frequently, the Tessendier brothers blend them to create great spirits, with a perfectly consistent taste. Thanks to this experience, shared and enriched from generation to generation, the creations of Distillerie Tessendier are rich, interesting and accomplished.
After so many years of preparation, our spirit is ready to be launched into the world. This is when we meet with distributors and consumers to present the product and see it takes a life on its own. Distillerie Tessendier also meets with other spirit makers to help them distribute their products in France.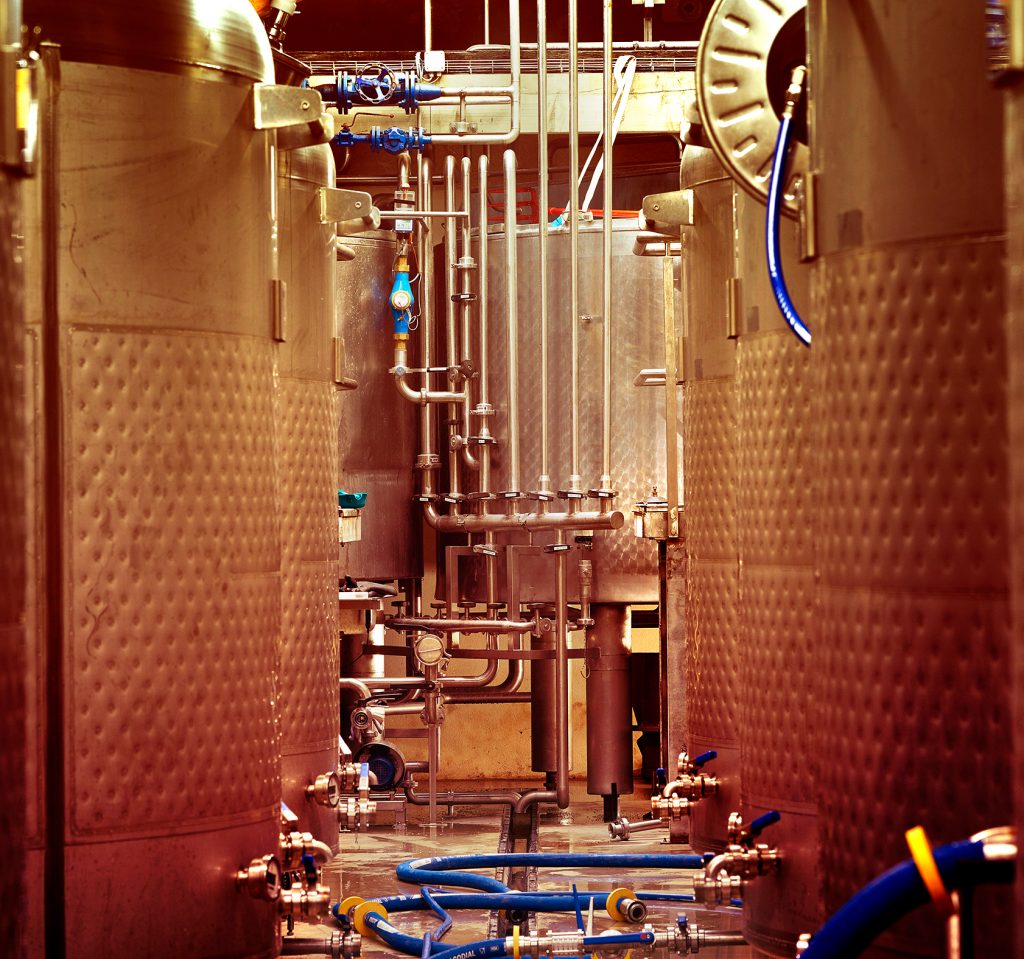 The Tessendier family have been in the distilling business since 1880 when Gaston Tessendier, a maths teacher, started to grow vines on his estate in the exclusive Borderies area of Cognac as a weekend passion. Gaston's passion became the family business with knowledge, experience and expertise being built up and passed on from generation to generation so that our current owners, brothers Jérôme and Lilian, both Cellar Masters and Master Blenders, possess an almost unrivalled level of expertise and experience in the whole journey of spirit making.